Philip Espina
Advisory Board Member
Philip Espina began his career in public service in 1979, working for the NYC Board of Education in the Bronx as a Paraprofessional. He earned his bachelor's degree in 1984 and began working as a Computer Lab Coordinator and as a Special Education Teacher at Walton H.S. in the Bronx. During the summer months of 1985 and 1986, he inspected and reported the progress of the computer lab installations in NYC High Schools Citywide.
In 1990, Phil established ESP Consulting, where he provided services installing computer network setups to small businesses and supplied computer hardware and software packages. Phil's entrepreneurial spirit and hard work ethic eventually earned him the position of the Acting Chairperson of the Business Education Department in his last year's tenure with the NYC Board of Education. After 16 years in the field of education, Phil decided to follow his desire of becoming a Police Officer. In 1995 Phil began his 25-year career in law enforcement with the New York City Police Department, where he held assignments in the 101st Pct. located in Far Rockaway, Queens as a Housing Patrol Officer and in Brooklyn, where he was last assigned to the Patrol Borough of Brooklyn South above the 67th Precinct as a Pattern Identification Crime Analyst. As a crime analyst he reviewed countless criminal cases from all of Brooklyn South, which consists of 13 precincts. Phil established any and all crime patterns and disseminated this vital information Citywide.
After nearly 5 years with NYPD, Phil seized the opportunity to transfer to the Village of Hempstead Police Department. Phil worked on patrol and took on various assignments working the front desk and as a 911 operator and radio dispatcher. Phil assisted the Department in upgrading and creating Departmental forms, which were commonly utilized on Patrol and in their Investigations Unit. In 2012, Phil made the decision to close the computer consulting business, as his services became more and more obsolete due to the advancement in technology and simplicity to end users.
After 18 years of patrol experience and administrative support experience, Phil was promoted to Detective and was assigned to HPD's Juvenile Aid Bureau, where he investigated crimes involving juveniles and delinquencies. Phil regularly collaborated with Hempstead Public School's administrators and contributed in the support of managing the school district's ongoing security and disciplinary issues which at many times had overflowed beyond school hours as well as outside of any school district facilities. Phil was able to utilize his prior experience as a teacher and blended his skills, maximizing his value as an investigator dealing with juveniles, communicating with their parents/guardians and Hempstead Public School's key Administrators. While assigned to JAB, Phil was also assigned the task of monitoring and managing the Village of Hempstead's Sex Offenders Registry list. Phil was also assigned to assist in updating and augmenting HPD's Departmental Patrol Guide. In January of 2020, and after 41 years of combined public service, Phil retired from the Hempstead Police Department.
In 2021, Phil joined TrueBlue Consulting's Advisory Board. Phil's work experience provides a solid background in both education and in law enforcement, spanning over 40 years. Phil has the ability to guide and build productive working relationships at all contact levels, as he possesses excellent judgment and communication skills. Phil is fluent in Spanish and earned his BS in Business Administration from Herbert H. Lehman College C.U.N.Y.
---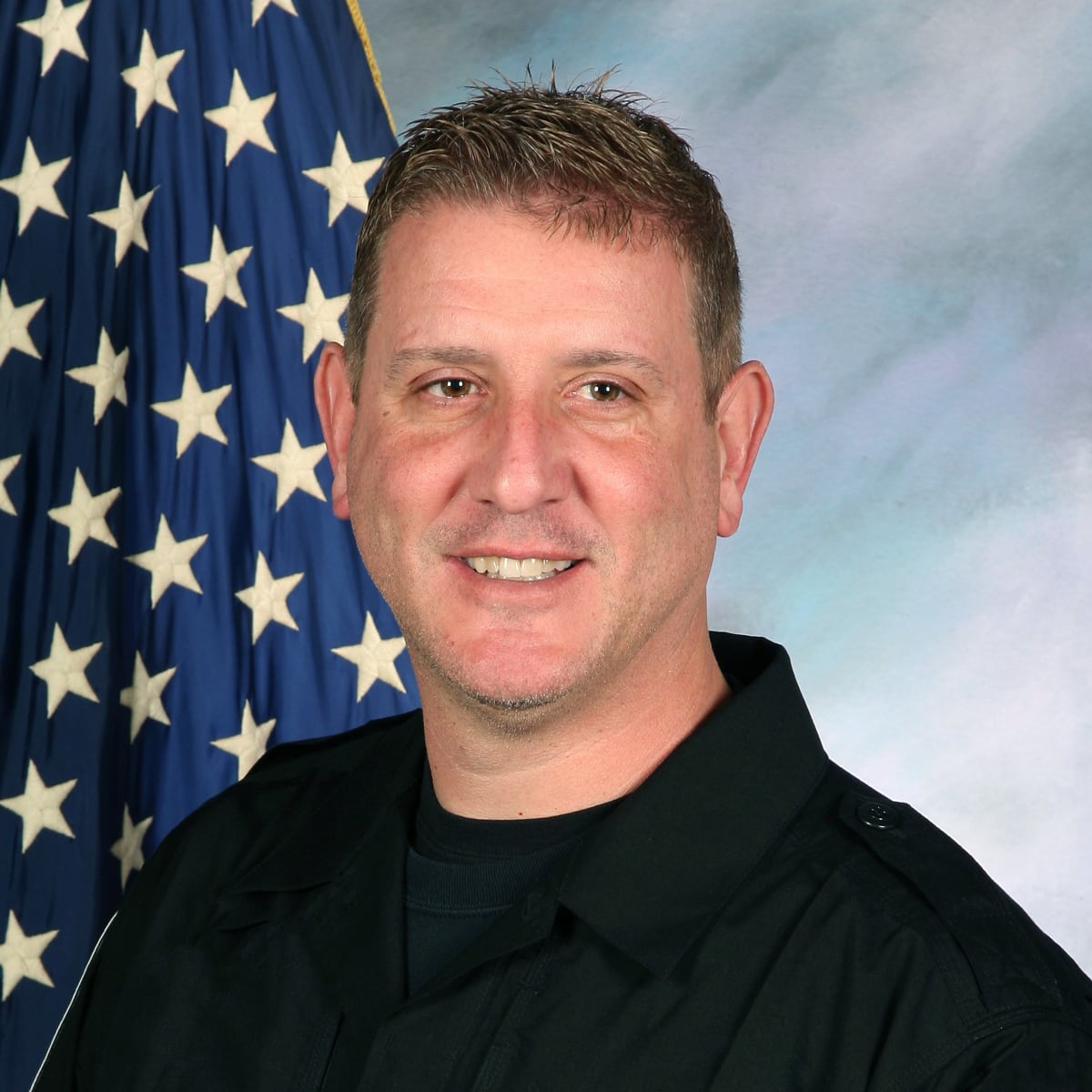 Frank D'Andrea
Advisory Board Member
Frank D'Andrea began his career in law enforcement in 1987 with NYPD as a Police Officer, and retired from Nassau County Police Department after a total of 32 years of service. During Frank's tenure with NYPD, he was assigned to the 105th Precinct in Queens from 1988-1994, where he was assigned to various duties as a patrol officer. Frank worked in the 105th Precinct until 1994, when he transferred to the Nassau County Police Department.
Upon graduating from the Nassau County Police Department's Police Academy, Frank was assigned to the 4th Precinct, which borders Queens County's 101st Precinct and 105th Precinct, Frank's old command. He worked for 10 years on patrol where he capitalized on his prior experience, becoming a Field Training Officer for newly hired Police Officer Recruits, and was involved in countless arrests. Frank's hard work and keen decision-making skills did not go unnoticed, as he was eventually assigned to the 4th Precinct Problem Oriented Police Unit in 2005. While assigned to this unit, Frank was tasked with addressing quality of life issues within the community, and acted as a liaison between the Department, local community leaders, community boards, and local school districts. Frank excelled in this position, and in 2009, he was assigned to NCPD's Bureau of Special Operations (BSO).
As a BSO Officer, Frank worked in plainclothes, making numerous arrests, involving narcotics, guns, assaults, robberies, and homicides. Frank was eventually was assigned to BSO's Tactical Response Team, where he was trained in special weapons, active shooter response, dignitary protection, hostage rescues involving barricaded situations, and the execution of high-risk search warrants. Proving himself as highly skilled and competent in his current and previous assignments, Frank was chosen to be one of the Team Leaders in the Tech Section where he received training and in turn trained and implemented the use of IRobot, Scout Robots, Pole & Under-door camera systems during hostage and or barricaded situations.
In 2019, and after 32 years of law enforcement experience, Frank retired. In 2020, Frank decided to return to the workforce and to utilize his prior experience in the private sector. Frank secured a position as a security account manager with an international security company, overseeing and managing an account for a local mid-sized institution of higher education as well as a local high end strip mall. His responsibilities are to liaise with local law enforcement, along with the Director of Campus Security, and to collaborate with the institution on all security related matters, all day-to-day operations, including staffing, scheduling, and special events. As Security Manager, Frank also oversees the client contracts, manages a budget of over 2-Million dollars, ensures all of his security officers are up to date with any and all mandatory training as well as maintaining and updating all security guard licenses, as mandated by NYS.
In 2023, Frank joined TrueBlue Consulting's Advisory Board. His experience and expertise in active shooter training, lock-down drills, and emergency response training makes him a valuable resource to TBC's Security Consulting Services.