TrueBlue Consulting provides a range of services to help support insurance companies and their attorneys in protecting their interests. We also offers professional investigative services to help you identify and mitigate losses due to fraudulent claims. By reducing financial losses associated with fraudulent claims, your company's reputation will be further protected.
For personal injury attorneys, TrueBlue Consulting can provide advice on the strength of any evidence secured in order to support their case. We also can secure further evidence if it is available, which can help attorneys build a stronger case for their clients, increasing the chances of success when filing a claim against an insurance company.
Our investigative services allow insurance companies to protect themselves from fraudulent claims while also ensuring that legitimate claimants represented by personal injury attorneys receive the compensation they deserve for their losses. By utilizing our services, insurance companies and personal injury attorneys can save time and money while providing better service for their customers. TrueBlue Consulting will avoid all conflicts of interest and will not provide services to both interested parties in any given lawsuit.
Insurance Claims Investigatory Services Offered
Surveillance and monitoring of claimants
Background checks and investigations into claimants
Fraud investigations
Witness interviews and written statements (Bilingual investigators utilized when necessary)
Comprehensive Asset searches
Scene investigations
Evidence collection, including time-stamped digital photos, video surveillance and recorded statements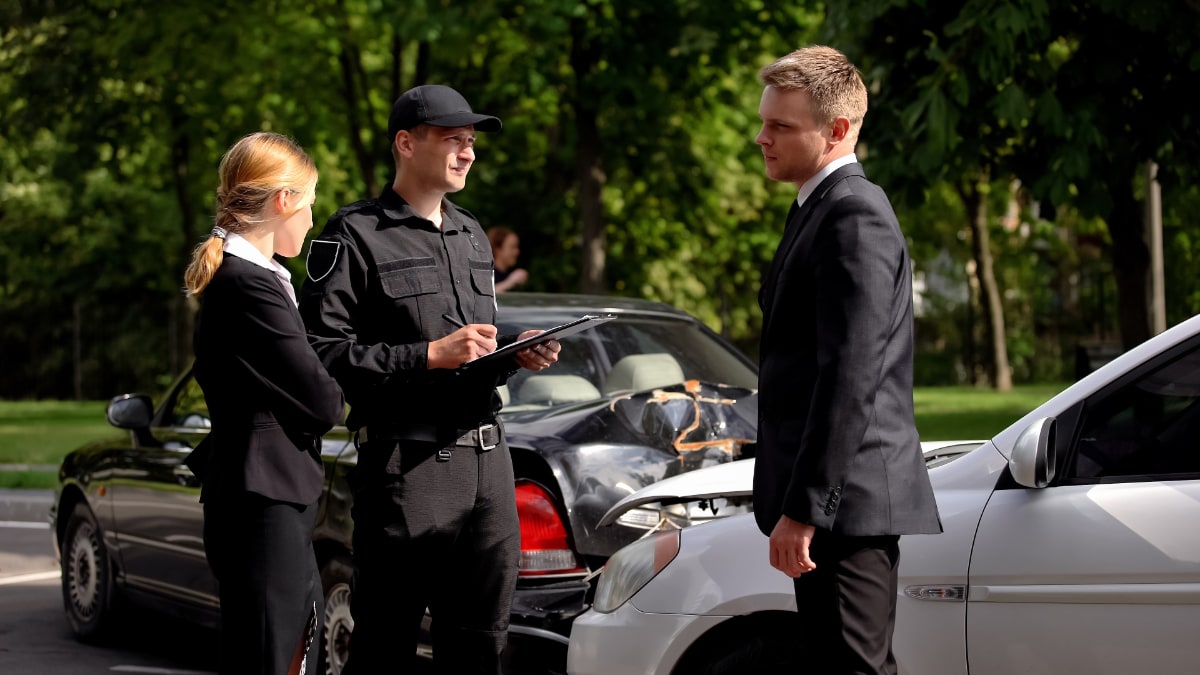 Benefits of Working with TrueBlue Consulting for Insurance Claims Investigations
Expertise in the Insurance Claims Industry: TrueBlue Consulting has extensive experience working with law firms and other private investigatory companies in the insurance claims industry. We have access to and only hire experienced investigators who are expert witnesses with extensive courtroom testimony experience. We understand the unique challenges and complexities of these cases and can provide valuable insights and assistance to attorneys.
Cost-effective solutions: TrueBlue Consulting offers cost-effective solutions that can help insurance companies save money while still getting the results they need.
Specialized Investigatory Services: TrueBlue Consulting offers a wide range of investigatory services tailored to the needs of law firms in the insurance claims industry. These services can help attorneys gather the evidence they need to build strong cases for their clients.
Access to Advanced Technology and Tools: TrueBlue Consulting has access to advanced technology and tools that can help them conduct more efficient and effective investigations. This includes surveillance equipment, robust investigatory search engines, social media investigatory searches, and specialized software for managing case information.
Confidentiality and Discretion: TrueBlue Consulting takes confidentiality and discretion very seriously in all of its investigations. They use secure communication channels, limited access to information, and discreet investigation methods to protect their clients' privacy and reputation.
Non-Disclosure Agreements (NDAs): TrueBlue Consulting requires all staff members and subcontractors to sign NDAs that prohibit them from disclosing any information related to a client's investigation.
Timely and Detailed Reporting: TrueBlue Consulting provides comprehensive reports on all of its investigations. All clients have access to real-time data, as TBC utilizes a robust Case Management platform that allows clients to access their cases and monitor its progress. This helps attorneys stay informed about the status of their cases and make informed, timely decisions about how to proceed.
Consider hiring TrueBlue Consulting, LLC as your private investigatory firm. We offer specialized services with access to a multitude of experts in investigations in the insurance claims industry, we utilize the most advanced technology and tools at our disposal, we treat confidentiality and discretion professionally, and we provide timely, detailed reporting which clients have access to in real-time.
---
Contact TrueBlue for a FREE consultation at admin@trueblueconsultingny.com or fill out our contact form.