Richard Koplar
Senior Investigator
Richard Koplar began his career in 1988 when he was hired by NYPD as a Police Officer, and where he served proudly for 7 years. During Richard's tenure with the NYPD, he was assigned to the Brooklyn North Task Force from 1989- 1993, where he was also assigned to the Auto Larceny Unit. Richard eventually transferred to the 107th Pct and worked on patrol until 1995, when he accepted a Police Officer position with the Nassau County Police Department.
Upon graduating from the Nassau County Police Department's Police Academy, Richard was assigned to the 1st Precinct, one of Nassau's busiest commands, where he continued to utilize his prior experience with the NYPD. He worked for 10 years on patrol, racking up countless felony arrests. Rich's hard work ethic, excellent decision-making skills, and solid preliminary investigative skills used on patrol did not go unnoticed, as he was promoted to Detective in 2005. Richard completed Detective training and was assigned to the 1st Precinct Squad where he continued to apply his hard work ethic and where he developed into an organized and relentless criminal investigator. During Rich's tenure as a Detective, he investigated thousands of criminal cases, amassing countless arrests and countless hours of testifying in both Federal and County court on the various cases he had been the lead Detective on or was an integral part of. Richard's career had made him into an expert witness on the stand and an expert in evidence collection, including securing witness statements. In 2017, and after 29 years of Law Enforcement experience, Richard retired. His retirement enabled him to spend quality time with his family, which he thoroughly enjoys and treasures. For five years, Richard was able to dedicate his time to his family, as he is a dedicated family man.
In 2022, Richard joined TrueBlue Consulting, as a Senior Investigator. His 29 years of total law enforcement experience, hard work ethic, investigative experience, and his family values makes him a valued addition to TBC's Investigative Team.
---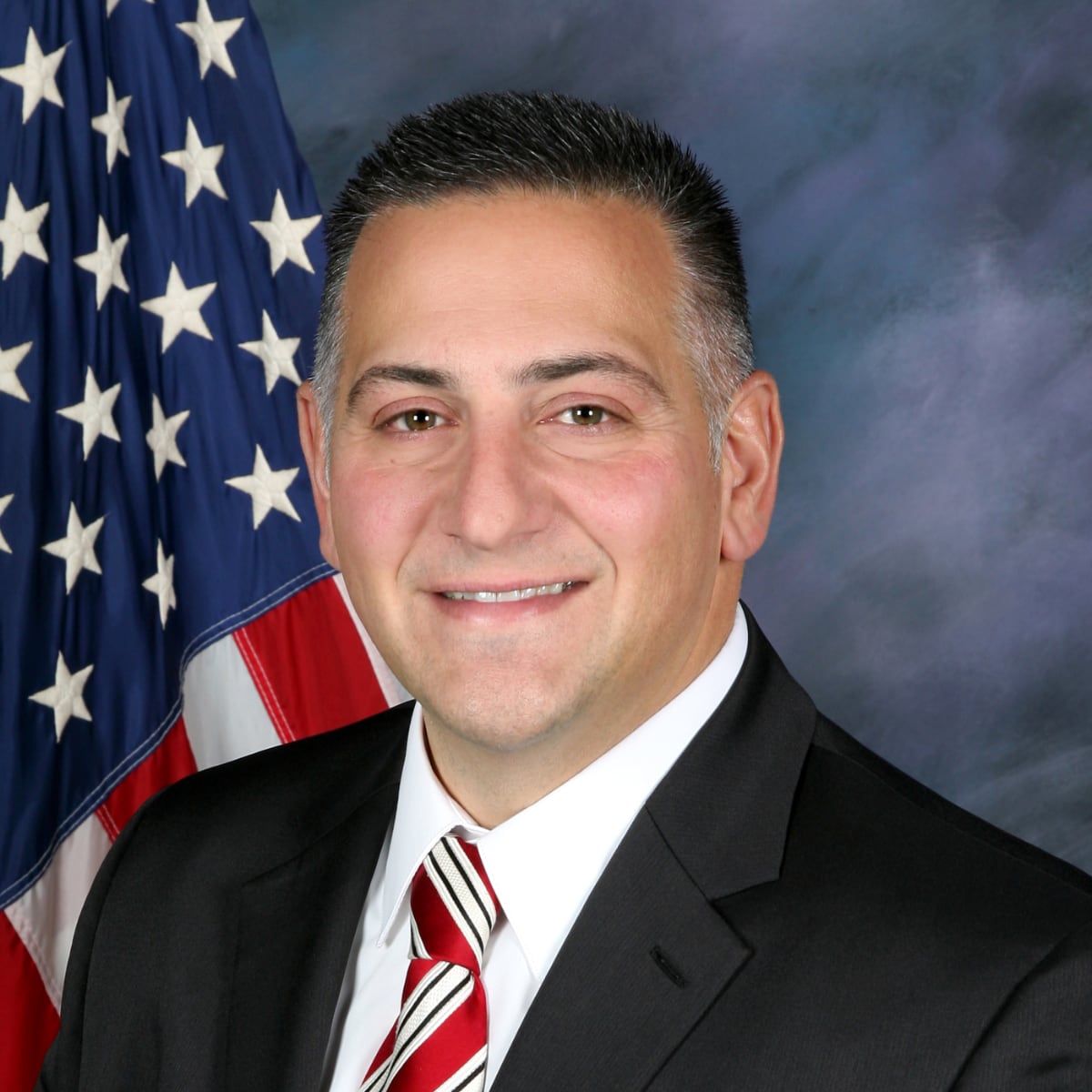 Vincenzo "Vinny" Vacchiano
Senior Investigator & Fire Emergency Management Expert
Vincenzo "Vinny" Vacchiano is currently an active duty First Grade Detective with the Nassau County Police Department, assigned to Asset Forfeiture Bureau and currently holds the position of Recording Secretary on the board of the NCPD Detectives Association, Inc. He began his career in Law Enforcement in 1992 in New York City, when he joined the NYPD. Upon graduating the Academy, he was assigned to patrol to the 94th Precinct in Brooklyn, where Vinny displayed good judgement, became a well-seasoned patrol officer, and where he eventually worked his way to the precinct's plainclothes unit. In 1997, Vinny earned his gold shield and was promoted to Detective. His excellent track record earned him his next assignment to Brooklyn North Narcotics. After one year in Narcotics, Vinny seized the opportunity and transferred to the Nassau County Police Department in 1998. After completion of his second police academy, Vinny was assigned to NCPD's 3rd Precinct, where he quickly earned a reputation for being an active cop. Given his past experience and hard work ethic, Vinny worked his way into the plainclothes detail, where once again he proved himself to be a competent investigator and where he made countless felony arrests involving weapons and illegal street narcotics.
In 2007, Vinny was promoted to Detective and was assigned to the Third Squad, one of Nassau County's busiest commands. During his tenure in the Third Squad, Vinny was elected as a delegate and served his fellow Third Squad detectives as their representative to the Detective's Association. In 2017, Vinny ran for and was elected to be an Executive Board Member of the Nassau County Detective's Association, where he is consistently involved union issues and union run functions. After 13 years in the Third Squad and proving himself to be an excellent investigator, Vinny was assigned to Auto Crime where he worked for 3 years. Vinny is currently in his 31st year in law enforcement and is assigned to Asset Forfeiture Unit as a First Grade Detective.
Vinny's dedication to public service began prior to his career in law enforcement. In 1990, Vinny became a volunteer firefighter with the West Babylon Fire Department. Since then and throughout his law enforcement career, Vinny remained dedicated to serving the public by giving his personal time to serving his community where he lives. His 33 years of volunteer service has afforded him experience and training as a firefighter as well as in emergency management. His dedication and professionalism are proven in his track record where he has risen through the ranks of the West Babylon Fire Department and was elected by fellow members as Assistant Chief from 2002 – 2008 and as Chief from 2008-2010. In January of 2022, a public vote was held where Vinny was elected as Fire Commissioner of the West Babylon Fire District, a position which he still holds and runs today.
In 2023, Vinny joined TrueBlue Consulting as a part-time Senior Investigator and Fire Emergency Management expert. Given Vinny's decades of extensive law enforcement and firefighter experience, Vinny has become a valuable addition to TBC's Investigative and Security Consulting team.
Vinny is fluent in Italian and earned his Bachelor's Degree from SUNY Empire State College and his Associate's degree from Nassau Community College.